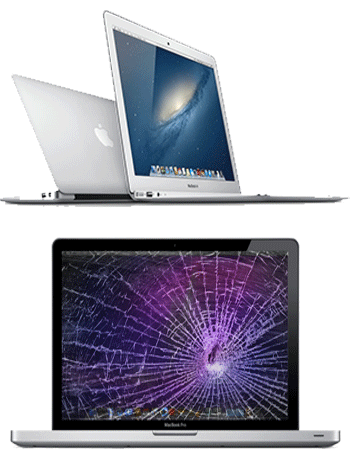 Mac Repairs Karachi Services
Continue Reading about Our Detailed services about Apple Mac Repairs Services in Karachi Some of Our Services Mentioned Below:
Mac Screen Replacement: We Offer Screen Replacement Services for MacBook, Air, MacBook Pro, and iMac in Karachi.

OSX Installations: For example, OSX El-Capitan, Sierra, and OSX Mojave, Catalina, macOS Big Sur Installations, and Upgrade.

Mac Keyboard Replacement Services: MacBook Air, MacBook Pro, and iMac Keyboard Replacement Services.

SSD Installation & Upgrade: Apple Mac SSD Installation & Upgrade for MacBook Air, MacBook Pro, and iMac.

Battery Replacement: Mac Battery Replacement.

Mac Freezes on Startup: Apple Mac Freezes on Startup Apple logo with spinning bar.
Mac (Airport) Signal Repairs: Apple Mac Airport Problem Repairs.

Screen Entire Top Panel: We Replace Entire Top Panel for MacBook Air, MacBook Pro Screens.

No Display Repairs: MacBook Air, MacBook Pro, and iMac have "No Display" or White Screen appears on Startup.

Mac with No Power: Apple Mac no power, No Lights Repairs.

White, Blank, Black Screens:  Blank, Black, or White Screen on Apple Mac Startup.
Apple Mac Products We Repair in Karachi
Experienced Apple Mac Technicians are fixing Apple Products in Karachi Every Day, Some of the Apple Products are mentioned Below:
MacBook Pro: For example, MacBook Pro 2008, 2012, 2018 Early, late, Mid MacBook Pro Models we repair.

MacBook Air: MacBook Air 13″, 15″ and 17 Apple MacBook Air Repairs.

iMac Repairs: iMac Old thick Models, iMac New Slim type Repairs.

iPhone Repairs: For example, iPhone 4, 4s, 5, 5s, 6, 6s, iPhone 7, 7s, iPhone 8 repairs.

iPad Repairs: iPad 2, 3, 5, and iPad Mini Repairs.
Mac Mini Repairs: Apple Mac Mini Repairs.

Apple Mac Desktop: Apple Mac Desktop and Server Repairs.

iPod Repairs: iPod Repairs.
Contact Laptop Repairs Karachi Services