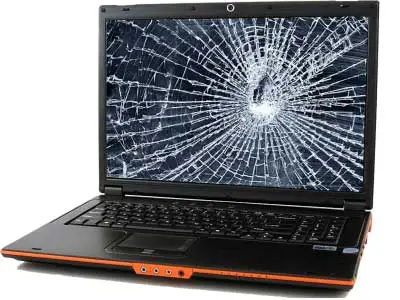 Sell your Laptop in Karachi – Device Conditions We Can Buy
We Buy Used Laptop Under these conditions.
For example, your laptop does Not Turn on, has no display, Damaged Hinges or Laptop Screen.
Moreover, We buy Laptop Under these conditions as well,
Working Laptop Without Problem: We buy your laptop with the Maximum Price for a laptop without any problem.

Laptop Restart & Power Off: First we evaluate the Laptop before we buy, in Most cases Thermal Paste change and services of the Laptop solve the problem, Either We Come to you or you can bring your laptop for evaluation.

Damaged Laptop Screen: We offer a Price for your laptop without a screen and a Replacement Cost.

Laptop with No Power: The laptop Does not Power on, in this case, we open the Laptop and check for repair work Performed on Laptop, with or without repair work we offer different buying Prices.

Damaged Hinges for Laptop: Left or Right Laptop Hinges Damaged, We evaluate the Repair cost of the Laptop and exclude it from buying Price.

Laptop with Water Damage: Bring your laptop for Sale, we evaluate and offer prices for your laptop with water damage, excluding the prices for those parts that are completely water-damaged.
Laptop with No Display: We Buy Laptop with no Display, in most cases only Laptop RAMs are damaged, we exclude the price of Laptop RAMs only, in case of built-in Laptop RAM or motherboard Problems we exclude the laptop part from the buying price.

Base & Screen Cover damaged: We can buy your used laptop with scratches and Laptop Body damage.

Data Security When Selling Laptop: We offer Complete Data Security for your used Laptop for Sale, our expert completely wipes out your previous data while buying your laptop or if you are willing to not sell your laptop hard drive we exclude Price.
Laptop Brands We Buy in Karachi
We Buy Laptop Brands in Karachi are below:
HP Laptops: For Example, We Buy Hp Laptops in Karachi including HP Specter, X360, G1, G2, and G3 Hp laptop Series.

Dell Laptop: We Buy Dell Laptop Series.

Asus Laptop: Sell your Asus Used Laptop.

Acer Laptop: We Buy Acer Laptops in Karachi.
Gaming Laptop Series: We buy Gaming Laptops for ASUS, Dell and HP Laptops.

Apple Mac: We Buy MacBook Air, MacBook Pro, iMac, and Mac Mini in Karachi.

Lenovo Laptop: We Buy your Lenovo Laptops in Karachi.
Contact Autech Repairs for Laptop Sale in Karachi