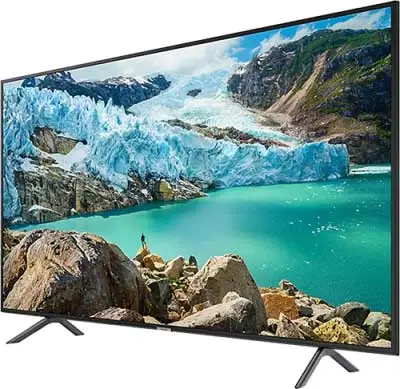 SMART LED TV Repairs Karachi
Moreover, We offer Repairs for Business and Home Users in Karachi for Our LED TVs.
We Offer a Variety of Services for SMART and Non-Smart LED TVs.
Most Problems We are fixing every day in Karachi for LED TV are Below,
LED TV No Power: We Repair LED TV does not turn on.

No Display for LED TV: Our Services include No display Fix LED TV in Karachi.

Restart Problems: LED TV Restarts intermittently.

No Backlight Fix: LED TV has no backlight issue.

Dim, Black, or White Display: We fix the Dim, Black, or White display issue with LED TV.

LED TV Freezes on Logo: We repair LED TV starts and freezes on Startup Logo.

Broken USB or Cable Connector: We Repair and Replace USB and Cable Connectors for LED TV.
LED TV Sound Problem: We offer Repairs for Sound Problems.

Freezes or Turn off: We fix LED TV Software freezing or turning off problems.

LED TV Software Repairs: We install and repair LED TV software for most LED TV Brands.

Problem with TV App: We Identify and fix TV apps for customers in Karachi.

IR and Remote Problems: Infrared problem with LED TV, we repair.

Wifi or Internet Problems: We offer Repairs for Wifi or internet problem with LED TVs.
Apple Mac Products We Repair in Karachi
Additionally, We offer repair for multiple LED TV Brands in Karachi.
Some of them are explained below,
SAMSUNG LED TV: We repair Samsung SMART and Non-Smart LED TVs.

Panasonic: Panasonic LED TV Repairs.

TCL LED TV Repairs: Repair TCL LED TV Models.

Gree LED TV: We offer Gree LED TV Models Repair Services.

Changhong Ruba: We Repair Changhongruba LED TV.
Haier LED TV: Haier 32 ", 50 Inches LED TV Repairs.

SONY LED TV: We offer Repairs for Sony 32″ to 50″ LED TVs.

EcoStar: EcoStar LED TV Repair Services.

AKIRA: AKIRA LED TV Repairs.
Contact Laptop Repairs Karachi Services